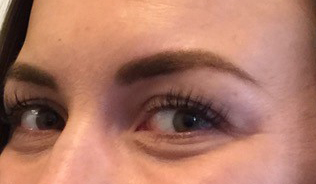 YUMILashes Keratin Lash Lift
YUMILashes Keratin Lash Lift, it is a painlessly, safe and non-invasive way to enhance the natural beauty of eyelashes. This is a perfect alternative for those who have straight or downward facing lash giving your eyes and face an instant lift! It is a low maintenance lash solution for clients as results last up to 12 to 14 weeks.
YUMILashes Keratin Lash Lift $150
The YUMILashes product is the very definition of elegance and high-end keratin lash treatments in the industry today:
YUMILashes are a European brand of lash enhancement products made in Paris
EU approved which exceeds the normal standards of the FDA
Hypoallergenic
Non-toxic
No harsh chemicals
Paraben Free
Formaldehyde-free
NOTE: Approximately a 1.5 hour service
* Please keep in mind you must keep your lashes dry for 48 hours after service for the full effect.
*If you have a latex allergic this service can not be performed.